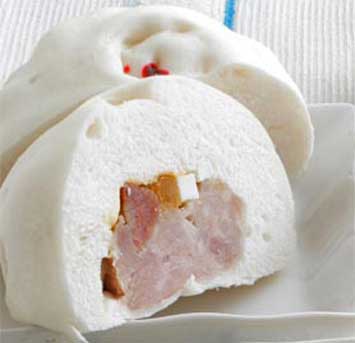 Siopao
A Chinese delicacy made from a sweet type of dough that is steamed and filled with asado/bola-bola filling.
Price: Php 44.00 (asado) / Php 56.00 (bola-bola)
* Prices may vary according to location.
* Prices may change without any prior notice.
* Additional disclaimer: Actual food presentation in stores may vary.